Bidding farewell to Dr. Alan Moody and His Legacy of Change and Innovation
Faculty Recognition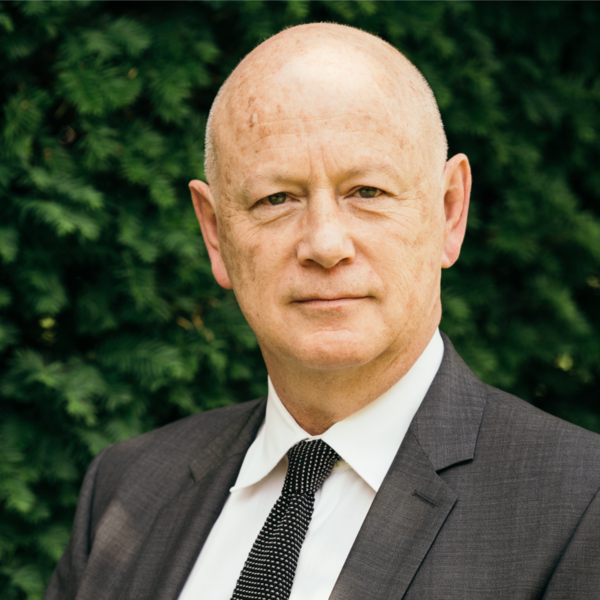 In July 2023, University of Toronto's (U of T) Department of Medical Imaging (MI) bid farewell to Dr. Alan Moody as his term as Department Chair came to an end. What he leaves is a legacy spanning 11 years prioritizing inclusivity, innovation, and opportunities for growth. Throughout his term, Dr. Moody led the department through numerous changes and challenges, including a global pandemic and major department restructuring.
After being appointed as Department Chair in 2012, Dr. Moody set his sights on developing a strategic plan with stakeholders to act as a blueprint for making integral changes to the department. Part of that plan was to inject new purpose into MI and to overcome faculty disparity, including the gender gap in Radiology.
These priorities focused on appointing Vice Chairs for Education, Research, Clinical Practice Improvement, and Professional Development, as well as the establishment of the onSIDE – Support, Inclusion, Diversity, and Equity – committee and Vice Chair.
When establishing the roles of new Vice Chairs, it was important to Dr. Moody that more women were represented in leadership roles within the department. "I felt the one way to encourage more women to join the program was to put women in positions leading the department to act as examples to medical students and professionals considering radiology as a career," Dr. Moody says. "Changing something like this is a slow process, but it doesn't mean we shouldn't try."  
Other strategic goals included support for artificial intelligence (AI) research and improving fundraising, while also successfully completing two rounds of accreditation – for both the undergraduate program and residencies.
While fundraising efforts didn't necessarily yield the results he was hoping for, Dr. Moody oversaw successful campaigns that resulted in the appointment of two Chairs of AI at SickKids and within the Joint Departments of Medical Imaging (JDMI). The funding of these new positions proved the effectiveness of generating new support, providing a model for future expansion of departmental programs, something the new Chair plans to build on.
Dr. Moody started his medical career in 1977 when he completed a Bachelor's Degree and Master's Equivalent in Physiology at the University of Oxford. He has since earned a Doctorate of Medicine at the University of London, a Post-doctorate Fellowship of the Royal College of Radiologists (FRCR) and of the Royal College of Physicians (FRCP), a Fellowship Certificate at University of Toronto (U of T), and has been awarded a Post-doctorate Fellowship of the Royal College of Physicians and Surgeons of Canada.
He has worked at numerous universities and healthcare institutions in both the UK and in Toronto, including holding prestigious positions at Sunnybrook Health Sciences Centre, Women's College Hospital (WCH), and U of T.
Within the past two decades, Dr. Moody has held the position of Department Chief, Medical Imaging and Senior Scientist at Sunnybrook, and is cross appointed to the department of Medical Biophysics and the institute of Medical Science at U of T.
Dr. Moody remains in MI's faculty as a Professor and leaves behind an impressive list of achievements and a lasting emphasis on advancement throughout the department. His time in MI has brought many meaningful changes, and we can't thank him enough for his tireless efforts over the last 11 years.
Thank you, Dr. Moody – you will be missed!