Breast Imaging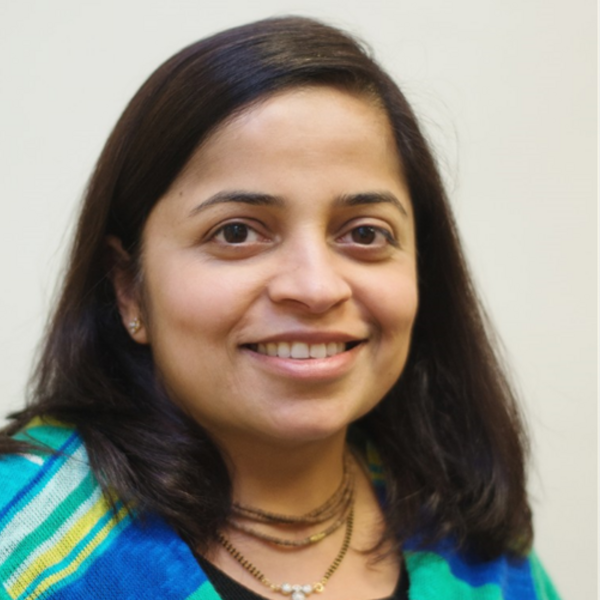 Dr. Supriya Kulkarni - Divisional Head
Breast Imaging Fellowships Offered
The Division of Breast Imaging is composed of faculty members representing all adult teaching hospitals affiliated with the University of Toronto: Mount Sinai Hospital (MSH), St. Michael's Hospital (SMH), Sunnybrook Health Sciences Centre (SHSC), Women's College Hospital (WCH), and the University Health Network (UHN - Toronto General Hospital, Toronto Western Hospital, and Princess Margaret Cancer Centre).
The combined caseload per year amongst these centers is over 80,000 breast imaging studies (mammograms and breast ultrasound), over 5000 breast MRI and approximately 6000 interventional procedures (wire localizations, I-125 seed localizations, Magseed localization, vacuum assisted stereotactic biopsies, cyst aspirations, core/FNA breast biopsies and MRI guided biopsies and localizations).
Screening program:
All the affiliated hospitals are sites of the provincial OBSP average and high risk screening program managed by Ontario Health maintaining high screening quality and compliance with program requirements. These centers are breast assessment sites within the program offering comprehensive screening and diagnostic services not only to the Toronto central regional cancer program but also providing tertiary care to a wide catchment area across the province.
Rapid diagnostic programs:
All hospitals host a dedicated breast center that provides rapid access to care one-stop workup and integrates all aspects of breast care: detection, diagnosis, counseling, and treatment. These are as follows:
CIBC Breast Centre at St. Michaels Hospital
Gattuso Rapid Diagnostic Centre at Princess Margaret Cancer Centre
Marvelle Koffler Breast Centre at Mount Sinai Hospital
Peter Giligan Centre of Women's Cancers at Women's College Hospital
Marion C. Soloway Breast Rapid Diagnostic Unit, Odette cancer centre Sunnybrook Health Sciences Centre
Resident Training: The educational goals provide the resident with objectives appropriate to their level of training. While three months of Breast Imaging are standard during residency training, a fourth rotation can be arranged as an elective month during the final year to enhance the resident's technical and interpretive skills.
The training program is based on the combination of a large volume of hands-on clinical work on all breast imaging modalities, average and high-risk screening,  training in interventional breast procedures, didactic lectures organized centrally through the program, hospital-based breast imaging and radiologic-pathologic correlation rounds, access to a large variety of interesting cases, elective research projects in breast imaging and exposure to a tertiary level multidisciplinary experience in the management of breast diseases.
Fellowships: The breast division hosts 10 comprehensive 1-year fellowship positions across the teaching hospitals. [8 Women's Imaging and 2 Breast Imaging Fellowships] The Women's imaging fellowship offers a combination of Breast Imaging and cross-sectional body imaging. Two positions are offered at Sunnybrook Health Sciences Centre and three positions are offered at St. Michael's Hospital & MSH-UHN-WCH. Each hospital has a unique focus that taken together, offers fellows an experience involving the full spectrum of breast imaging pathology, abdominal and pelvic imaging that will prepare them for a busy community or academic practice.
The Breast Imaging fellowship provides in-depth exposure to all aspects of screening, diagnostic, interventional, and academic breast imaging experiences and aligns with the North American breast fellowship requirement.  Two Breast Imaging positions are offered by MSH-UHN-WCH.  
Multidisciplinary electives:
Apart from training radiology trainees, the division also collaborates to provide elective rotations to multidisciplinary oncology programs such as the Breast Surgical Oncology fellowship program, the enhanced skills medical oncology program in family medicine, etc.
Continuing Medical Education:
The faculty of the breast division hosts/participates the multiple continuing professional development initiatives throughout the year such as the annual Toronto breast imaging conference and digital breast tomosynthesis workshops etc.  Several members participate regularly in invited speakers in multidisciplinary conferences such as the Canadian breast cancer symposium etc. as well as at other institutions and universities nationally and internationally.
Research:
The breast division has an array of stellar research faculty working on a wide variety of research projects, international trials, and collaborations. Through engaging in collaborative clinical trials, the divisional members have strived to develop new technologies for the early detection of breast cancer, which push forward precision and personalized medicine, benefiting both the average and high-risk patients. The ultimate goal is to leverage breakthrough research initiatives to reassure our National and International leadership position on breast cancer imaging. 
Multiple other clinical research projects initiated by breast radiologists continue at each site along with mandatory annual fellow research projects as well as multidisciplinary research collaborations.