Lifetime Achievement Award
The Lifetime Achievement Award recognizes faculty members who exhibit a sustained commitment and contribution to the following areas throughout their career: Teaching, Research, Leadership and/or Mentorship. Contributions have made a significant impact to the Department of Medical Imaging.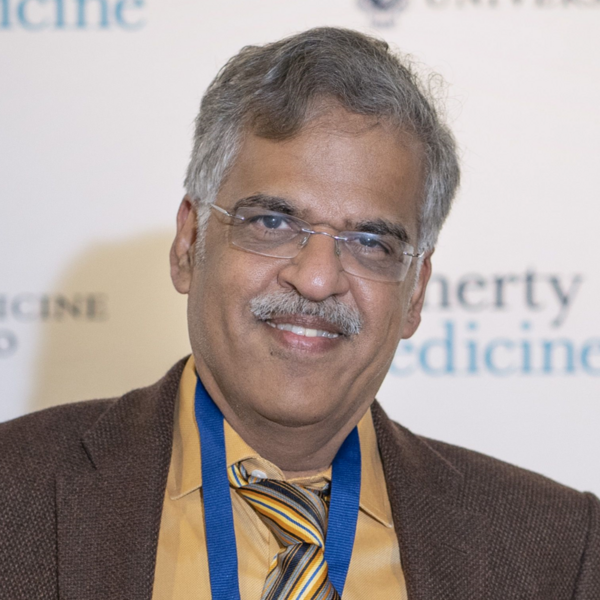 2021-2022 Lifetime Achievement Awardee
Dr. Manohar Shroff is a Neuroradiologist at the Hospital for Sick Children and Professor within the Department of Medical Imaging, University of Toronto. 
Dr. Shroff is a truly remarkable clinician, educator and researcher. His commitment to the Department of Medical Imaging is exceptional. He has held numerous University departmental leadership positions including Neuroradiology Program Director (2006-2012) and Fellowship Program Director (2004 – 2012).  He dedicates countless hours to teaching our postgraduate learners, and mentoring faculty members.  He is also an internationally renowned researcher with an h-index of 40, and 171 documents. 
In 2010 he was appointed Radiologist-in-Chief, Ontasian Chair of Paediatric Radiology for the Hospital for Sick Children, a position which he is now about to relinquish. 
| Name  | Hospital | Year |
| --- | --- | --- |
| Anthony Hanbidge | JDMI | 2021 |
| Harry Shulman | Sunnybrook Health Sciences Centre | 2020 |
| CS Ho | JDMI | 2019 |
| Allan Fox | Sunnybrook Health Sciences Centre | 2018 |
| Alan Daneman | The Hospital for Sick Children | 2017 |
| Edna Becker | JDMI | 2016 |
| Karel terBrugge | JDMI | 2015 |