E.L Lansdown Teaching Award
Purpose
The E.L. Lansdown Award is in honour of Dr. Ted Lansdown, Chair of the Department of Medical Imaging from 1974 to 1984, and is to be awarded to a faculty member selected as an exemplary teacher by Diagnostic Radiology residents.
Award
This award will be presented annually to one recipient. If there are no nominations by the deadline or the candidates do not meet the standard of excellence required for this award, it will not be given that year. 
The award recipient will be notified directly and receive a framed certificate. 
Criteria and Nomination Process
The Outstanding Teacher Awards scores from the nomination survey will be used to determine recipients.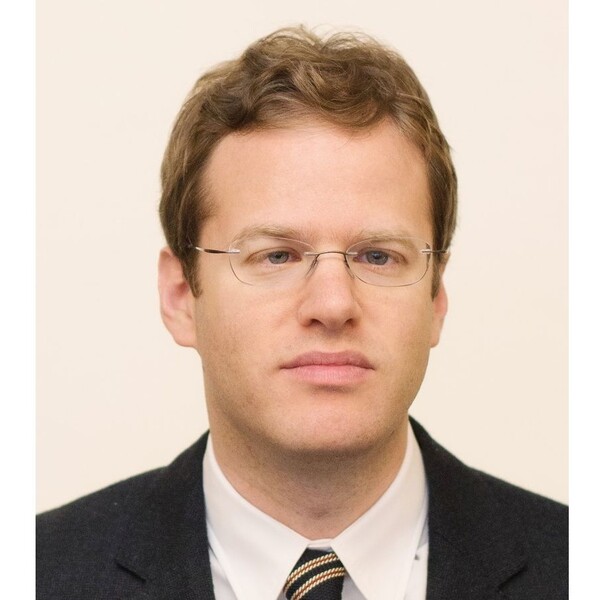 2021-2022 Awardee
Dr. Daniel Mandell
Dr. Daniel Mandell is a Neuroradiologist at the Joint Department of Medical Imaging – Toronto Western Hospital and Associate Professor in the Department of Medical Imaging. In addition, Dr. Mandell is an Associate Member of the Institute of Medical Science and Departmental Division Lead for Neuroradiology at the University of Toronto. 
Dr. Mandell is an exemplary teacher; he is actively involved with teaching residents and fellows at both the program and hospital level. His impact is demonstrated by the number of Outstanding Teacher Awards he has received from both groups. 
Dr. Mandell is a very successful invited educational speaker and has presented at some of the foremost educational courses in neuroradiology, including the Radiological Society of North America, American Society of Neuroradiology and the Eastern Neurological Society.   
Past Winners
| Name | Hospital | Year |
| --- | --- | --- |
| Laila Alshafai | JDMI | 2021 |
| Rakesh Mohankumar | JDMI | 2020 |
| Eric Bartlett | JDMI | 2019 |
| Arash Jaberi | JDMI | 2018 |
| Monique Christakis | Sunnybrook | 2017 |
| Nasir Jaffer | JDMI | 2016 |
| Timo Krings | JDMI | 2015 |
| Pejman Maralani | Sunnybrook | 2014 |
| Walter Mak | St. Michael's Hospital | 2013 |
| Anthony Hanbidge | JDMI | 2012 |
| Robert Bleakney | JDMI | 2011 |
| Andrea Donovan | Sunnybrook | 2010 |
| Elsie Nguyen | JDMI | 2009 |
| Caitlin McGregor | Sunnybrook | 2008 |
| Walter Montanera | St. Michael's Hospital | 2007 |
| Edna Becker | JDMI | 2006 |
| Robert Bleakney | JDMI | 2005 |
| Damian Maharaj | JDMI | 2004 |
| Lisa Ehrlich | Sunnybrook & Women's College | 2003 |
| Tae Bong Chung | JDMI | 2002 |
| Matthew Lax | JDMI | 2001 |
| Nasir Jaffer | JDMI | 2000 |
| Dae-Gyun Chung | St. Michael's Hospital | 1999 |
| Edna Becker | JDMI | 1998 |
| Lisa Ehrlich | Sunnybrook & Women's College | 1997 |