Announcing Dr. Chris McIntosh as the R. Howard Webster Foundation Chair in Medical Imaging and AI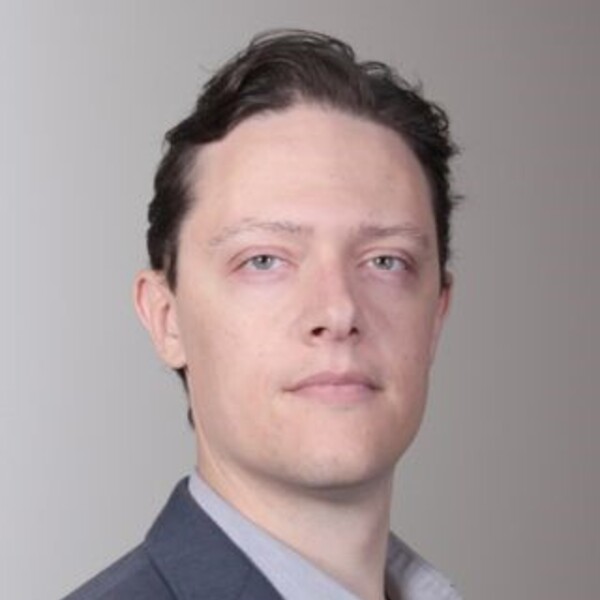 A Message from Dr. Heidi Schmidt, Department Head and Program Medical Director, JDMI
We are very pleased to announce a new Chair position in JDMI, and welcome recipient, Dr. Chris McIntosh as the R. Howard Webster Foundation Chair in Medical Imaging and AI, effective November 30. 
 
Dr. McIntosh is a Scientist at the Peter Munk Cardiac Centre, the Joint Department of Medical Imaging, and the Techna Institute at the University Health Network. Additionally, he holds a PhD in Computer Science, and is an Assistant Professor in the Department of Medical Biophysics at the University of Toronto, and a Faculty Affiliate of the Vector Institute. 
Dr. McIntosh is an already accomplished AI researcher, and is the recipient of academic awards from NSERC, CIHR, and the Michael Smith Foundation for Health Research. His dissertation developed AI-driven methods for quantitative medical image analysis through manifold learning, and received an honourable mention for the top dissertation in computer vision and medical image analysis by the Canadian Image Processing and Pattern Recognition Society. 
 
In 2019 he started his research lab focusing on the theory and clinical application of AI in medicine for improving patient care. Applications include deep learning for biomarker discovery, segmentation, intervention planning, and quality assurance in medicine using imaging, clinical data, and wearable technologies.
 
He has a strong focus on the safe deployment of bench-to-bedside AI through publications, patents, and commercial partnership. His group's work in radiation therapy has been deployed in hospitals around the world using AI to deliver reproducible, high-quality cancer care through RaySearch Laboratories, and a separate initiative with Bridge7 Oncology – a rapidly growing co-founded spin-off focused on quality assurance and explainable AI technology. With clinical leads Drs. Heather Ross and Yas Moayedi, Dr. McIntosh is also investigating the role of clinical tests, AI, and wearable technologies in heart failure through a recent partnership with Apple.
 
In his new role, Dr. McIntosh will look to develop new collaborations to further investigate ground-breaking opportunities and advanced innovations to safely improve clinical workflows and care using AI in medical imaging. 
 
Please join me in welcoming Dr. McIntosh to the team and we look forward to supporting and helping build AI advancements across JDMI!