Senior Promotions - Annual Report 2020-2022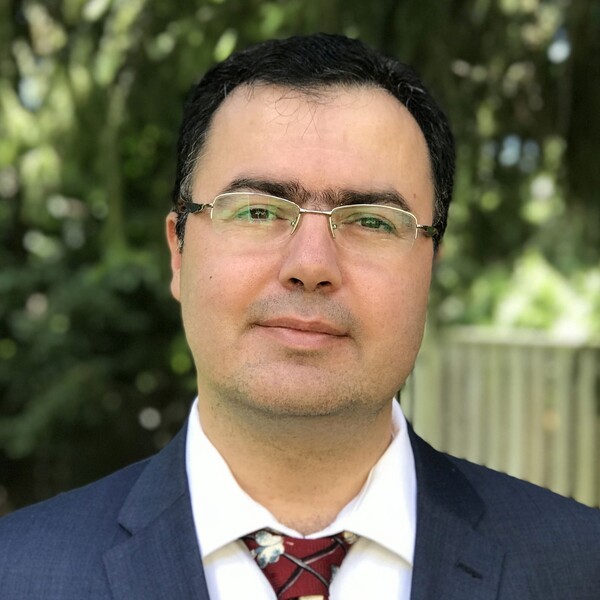 Dr. Farzad Khalvati
The Hospital for Sick Children
Associate Professor
Promoted: July 2021
Dr. Khalvati was promoted on the basis of Excellence in Research.
In March 2020, Dr. Khalvati moved to the Hospital for Sick Children when he was appointed as a 'Chair in Medical Imaging and Artificial Intelligence', within the Temerty Faculty of Medicine and Associate Scientist at the Hospital for Sick Children.
Dr. Khalvati has contributed significantly to the Department of Medical Imaging's AI research during his positions at various research institutes of the University of Toronto hospitals.  During that time, he developed his research platform using medical imaging as a means of detecting and characterizing cancer non-invasively without the need for biopsy, providing a means of interrogating the whole tumour and overcoming the problems of tissue heterogeneity.
The successes Dr. Khalvati has achieved has resulted in his successful appointment, in open competition, to one of two Chairs in Medical Imaging and Artificial Intelligence funded jointly by the Department of Medical Imaging and partnering hospital to the sum of $1,000,000 over 5 years. These Chairs are to function as hubs of expertise in AI applied to medical imaging and provide collaboration, education, and aid in translation of AI projects within the department. 
Dr. Khalvati's area of interest in AI involves cancer diagnosis, cancer prognosis and tumour segmentation. He is also exploring novel MRI techniques such as Computational Diffusion MRI and MRI Enhancement for Prostate Cancer Diagnosis and Detection for detection of prostate cancer.
   
Dr. Khalvati is a sought-after speaker; he has received invitations to speak nationally and internationally.  He is dedicated to supporting the research process as an editorial board member, guest editor, peer reviewer, program committee member for international conferences and workshops.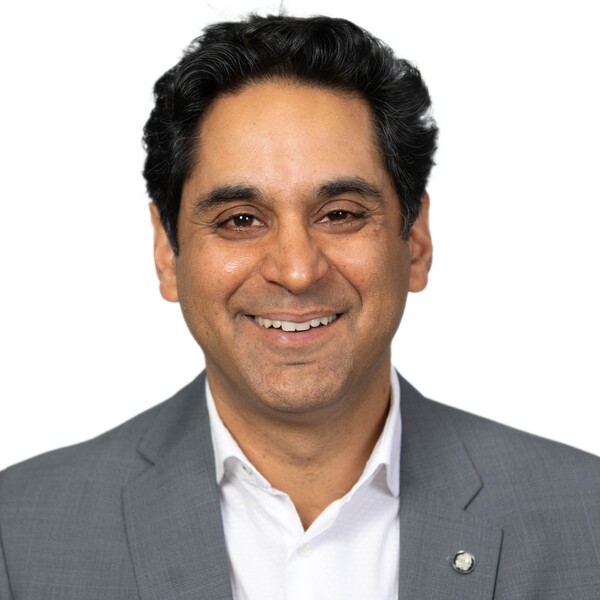 Dr. Anish Kirpalani
St. Michael's Hospital/Unity Health
Associate Professor
Promoted: July 2021
Dr. Kirpalani was promoted on the basis of Excellence in Creative Professional Activity (Professional Innovation and Creative Excellence).
Dr. Kirpalani has made significant contributions to the development of professional innovation and creative excellence.  This has been achieved through three inter-connected pillars at the national level and beyond through leadership in his support for the founding of a research MRI centre at St Michael's Hospital; providing an exemplar of research practice at the Centre through the development of new techniques within the MRI research centre for the investigation of renal disease and finally using this platform to develop a now nationally recognised MRI educational course which on the most recent iteration had over 700 registrants.
Dr. Kirpalani's own research includes leveraging the new MRI Research Centre to help support his research program which was centered around renal diseases, a specialty area particularly served by St Michael's Hospital.  
Dr. Kirpalani has received the Professor R. McCallum Award for Excellence in Quality, Innovation, and Research in Medical Imaging, Department of Medical Imaging, St. Michael's Hospital on three occasions (2015, 2014, 2013).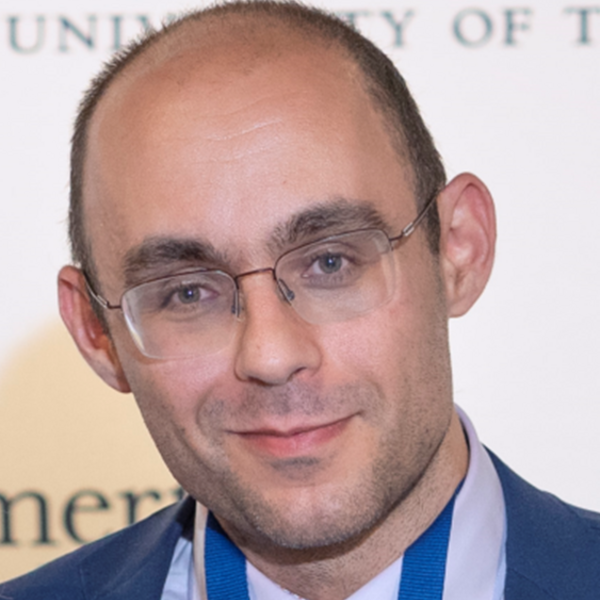 Dr. Pejman Maralani
Sunnybrook Health Sciences Centre
Associate Professor
Promoted: July 2021
Dr. Maralani was promoted on the basis of Excellence in Creative Professional Activity (CPA). 
Dr. Maralani has made significant contributions to the development of professional practice. These have involved involvement at a national level, preparing guidelines and recommendations for scanning patients with MRI using contrast agents and in those with implanted devices. Dr. Maralani has achieved this through his membership of the Canadian Association of Radiologists committee on contrast media and his chairing of the committee on device and implants.
For his work on devices and implants, Dr. Maralani showed his reach on the international stage striking a committee which eventually produced recommendations on prescreening prior to MRI. Like precontrast screening, prescreening for these devices has been a great interruption for patients undergoing MRI scanning. Like his work on contrast the outcome of his work will have profound impact on patient care, the size of the problem reflected by the popularity of publications arising from this work.
Dr. Maralani was the Neuroradiology Residency Program Director up until 2021 culminating in successful accreditation in the last Royal College of Physicians and Surgeons Canada (RCPSC) accreditation cycle completed in late 2020.  At this time, the program was judged to have no Areas for Improvement (AFI) and a planned re-accreditation visit in 8 years. 
He is highly regarded as an excellent teacher and mentor to our residents and fellows and has also been involved in the teaching of undergraduate medical students. His success as a teacher within our programs is reflected in the fact that he has been awarded outstanding teacher in the residency five times (2019, 2017, 2016, 2015, 2014) and outstanding teacher in the fellowship four times (2019, 2018, 2016, 2015), also capturing our most prestigious residency teaching award, the Edward E Lansdown award, on one occasion in 2014.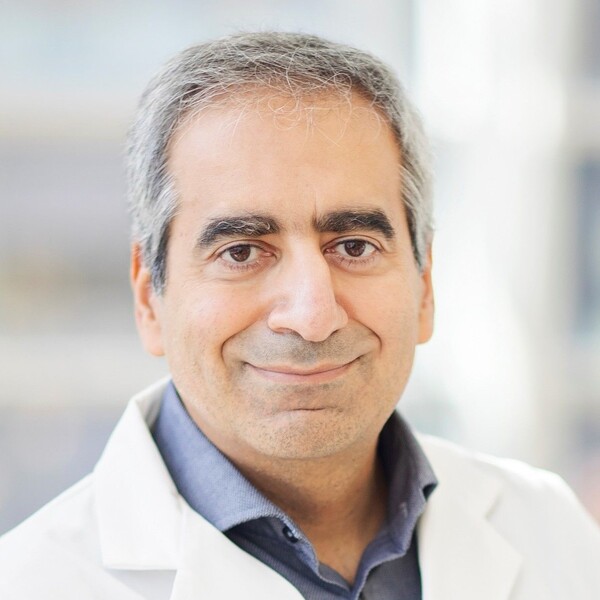 Dr. Korosh Khalili
JDMI/Princess Margaret Cancer Centre
Professor
Promoted - July 2020
Dr. Khalili was promoted on the basis of Excellence in Creative Professional Activity.
Following a visit to Ethiopia Dr. Khalili recognized an opportunity to create a partnership between the Department of Medical Imaging at the University of Toronto and the Department of Radiology at Addis Ababa University.  From the outset the goal was the creation a formal fellowship program to train academic radiologists in several radiology subspecialties such that the newly trained specialist would then become the local teacher for students, i.e., train the trainer. Korosh has been the co-director of this program since its initiation since when over 30 Canadian volunteer radiologists and technologists have made more than 40 visits to Addis Ababa and nine Ethiopian fellows have undergone extended (three month) training in Toronto.  All nine of the imaging fellows have graduated and represent the first fellowship-trained radiologists practicing in Ethiopia.  In line with the original philosophy the first 2 radiologists who graduated from the abdominal imaging program in 2014 are now training others to become specialist radiologists creating their own first in-country radiology fellowship program.
 
Dr. Khalili has undertaken work on, first discovering and then attempting to address the deficiencies that exist in the management of hepatocellular carcinoma (HCC) in Ontario.  From his work he was able to identify factors that were associated with poor outcomes of patients receiving care outside tertiary referral centers, and the significance of the publication arising from this work was recognised by the Canadian Journal of Gastroenterology and Hepatology Award of Distinction in 2016 for the best manuscript of the year. As a result of this,  Korosh set about collaborating with local experts to lobby Cancer Care Ontario (CCO) in an attempt to get HCC onto the agenda, identify this as a clinical program and therefore to identify explicit resources for this condition.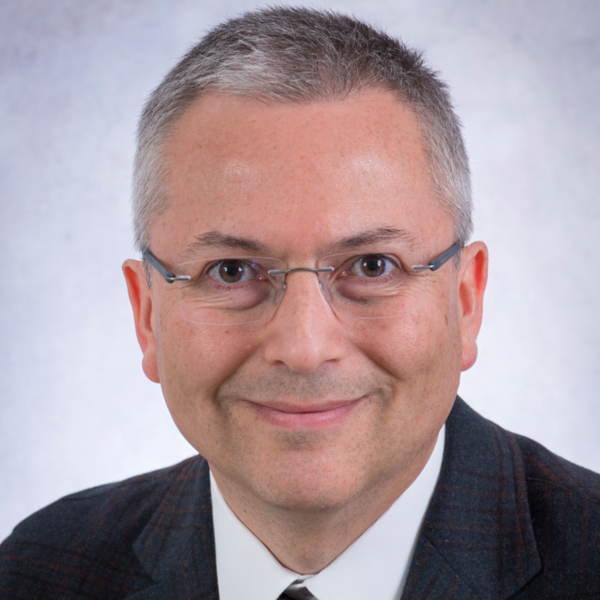 Dr. Oscar Navarro
The Hospital for Sick Children
Professor
Promoted - July 2020
Dr. Navarro was promoted on the basis of Excellence in Teaching and Education.
Dr. Navarro has dedicated his academic efforts to providing excellent teaching and education. Recognition of Dr. Navarro's dedication to education manifested in 2011 when he was appointed the Paediatric Residency and Fellowship Director, a position he has held since that time. During his time in this position, he has continued to apply his own high standards of teaching and education to further develop the program, which has been improved by the institution of more formal evaluation of
teaching rounds, regular quarterly student assessments and multisource evaluation of trainees. Dr. Navarro's own input to these rounds, particularly in the realm of abdominal ultrasound is one of the highlights of the teaching week at the Hospital for Sick Children, attracting residents, fellows, and any other paramedical staff who want to attend.
Dr. Navarro's teaching popularity is not confined to his local hospital or just Canada, he is a highly sought-after international speaker and has been an international visiting professor on numerous occasions visiting other North and South American sites, Asia, Europe, and Arabia.
Dr. Navarro was recently awarded the Jack O. Haller - Thomas L. Slovis Award for Excellence in Pediatric Radiology Teaching by the Society for Pediatric Radiology (SPR - Research and Education Foundation).