Excellence in Mentorship Award
The Excellence in Mentorship Award recognizes faculty who have shown sustained excellence in mentoring other members of the department including helping them to develop their professional careers while balancing the competing challenges of their personal lives.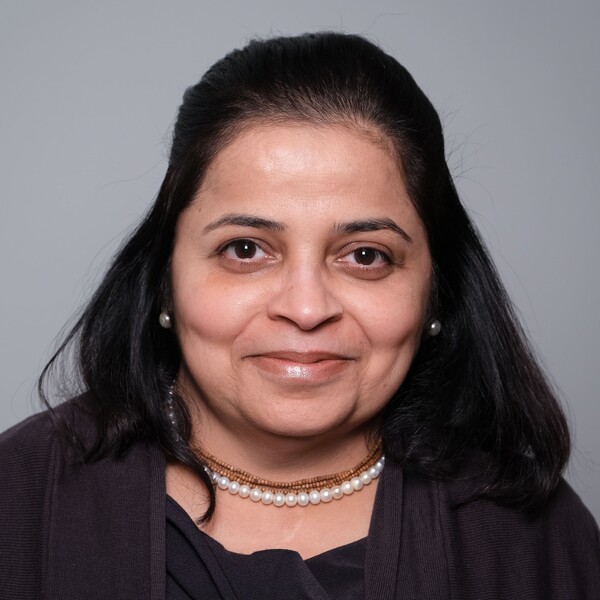 2021-2022 Excellence in Mentorship Awardee
Dr. Supriya Kulkarni is a Breast Radiologist at the Joint Department of Medical Imaging – Princess Margaret Cancer Centre and an Associate Professor within the Department of Medical Imaging, University of Toronto.   
Dr. Kulkarni is an outstanding mentor; since joining the department in 2002 she has mentored countless faculty as well as postgraduate learners within the Department of Medical Imaging.  Dr. Kulkarni demonstrates all of the qualities a strong mentor should hold; she is patient, a keen listener, an excellent advocate and most importantly she values the diverse voices/perspectives within our department. A key value that Dr. Kulkarni imparts on her mentees is the importance of lifelong learning; she has dedicated countless hours to developing teaching sessions (both local, national and international).  She sees each teaching session as an opportunity to foster her own learning through the engagement of the participants. 
Dr. Kulkarni was appointed Departmental Division lead for Breast Imaging in December 2020.  In this role, Dr. Kulkarni plays a significant role in mentoring faulty throughout their career, with a particular emphasize on supporting newly appointed faculty and those undergoing the Continuing Appointment Review.